A Healthy Ecosystem
At Shrimati Indira Gandhi College, We believe that a positive environment is essential to nurture the process of learning and development.
Our large campus spans over an area of 9.04 acres in the heart of the city. With one third of the area coverd by buildings, the remaining area is utilized for various facilities to engage and motivate students to learn beyond books such as sports, health, research, etc.
This enhances SIGCians' psycho-social well being, Knowledge, Skill, Tallent, Attitude and extra-curricular performance, thereby providing a complete growth hub for women.
Resources at SIGC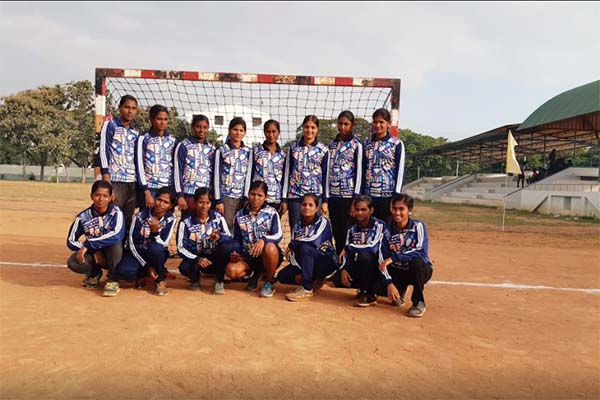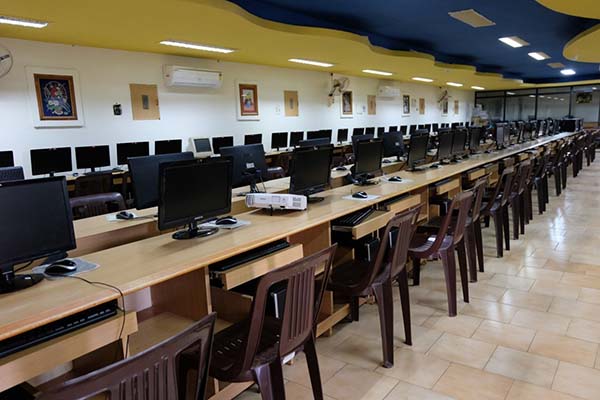 Buildings
There are 12 buildings comprising of 118 classrooms. There is un-interrupted power supply throughout the campus and the classrooms are well lit and ventilated.
There are 3 hostels that can accomodate upto 1000 students with mess and dining facilities, cafeteria working from 8 a.m. to 5 p.m. Since the college is situated in the centre of the city, it is easy to access shops, hospitals, other academic institutions, and anything required within a few minutes.
For sports, the college is facilitated with all amenities like courts, tracks, stand, practice area and indoor games complex.
Know more
Practical Learning
We wish to enable women to become competant and bold to face the real world.
For this we focus on hands-on learning experience for students and also provide freedom to explore, experiment and learn.
All the departments at SIGC are very well equipped with state of the art laboratories and equipment, this helps students to pursue any research comfortably within their campus.
Making Learning Better
Many classrooms in the college are digital and equipped with projector/IFP,s, Smart TV to make learning interesting and easy.
High-speed internet access is available across classrooms, hostels, library, seminar halls to allow learning beyond college hours and books.
Libraries are digitized and have e-resources and special software such as SPSS, Matlab, ExploreNet, etc. Special saftware for people with low vision his also available.
We are also continuously investing in renovating existing structures, raising new structures and implementing the latest technology to keep up with the evolving needs of students and faculty.
Know more about library
Going Green
We are sensitive to our environment.
We have installed solar panels to supplement power requirements and LED bulbs to save energy consumption.
Solid waste is properly segregated, disposed and e-waste is also done away with every year. Water wastes are properly disposed through underground sewage disposal systems.
Rain water harvesting is ensured for every building and the campus promotes pollution control through use of reusable plastics, paperless communication through internet, and planting trees and herbs.